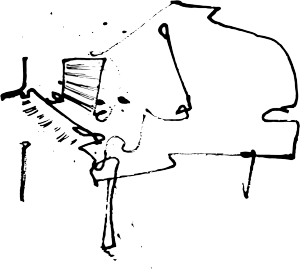 Lessons are taught at Stacia's home studio in Greenwood.
Here is a general idea of how that looks:
Students have one 30-minute lesson per week. We choose books and supplemental material to help tailor lessons specifically for each student. Students are expected to practice at home during the week between lessons.
We intentionally accept a limited number of students so that each student can receive focused and individualized lessons. We teach students of all ages and skill levels and vary my teaching style depending on your interests and goals.
A child must be in Kindergarten to start private piano lessons. There is no upper age limit. We love teaching adults (or helping you refresh those skills you learned as a child!).
Lessons are classically based, but incorporate music from all genres, especially based on student interest.
If you're a current student or are just interested in the nitty-gritty of how being a student works, click here to download a copy of my Studio Policies.