Hey there! If you're a regular blog reader, you'll know what the first week of the month means. In addition to the weekly song recommendations, I also recommend a music-related book for preschoolers. Sometimes they're correlated and other times (like today) they have nothing to do with each other.
Let's start with the song!
Pass the Bean Bag
This silly and fun song fits into the category of "circle songs" so it's best used with 3 or more people. The title (almost) says it all. It's a beanbag passing song. There are so many things to learn from this song!
The actual lyrics encourage the listener to pay attention to the music. "Be sure to listen to the way that the music sounds."
Like last week's song, it gives a context for learning what fast and slow music feel and sound like.
It takes a lot of concentration to stay focused as the bean bag travels around the circle.
It takes a lot of willpower to pass the beanbag when it would be WAY more fun to just hold onto it and play with it yourself!
And, more than all the learning, Pass the Bean Bag is just a really fun song to sing.
A NOTE OF PREPARATION: I usually have to give some instructions about what "passing" the bean bag looks like.  I call it "hand to hand" passing;  
otherwise, when the kids get excited, it just becomes a throw the bean bag game.  And, we all know how good a preschooler's aim is...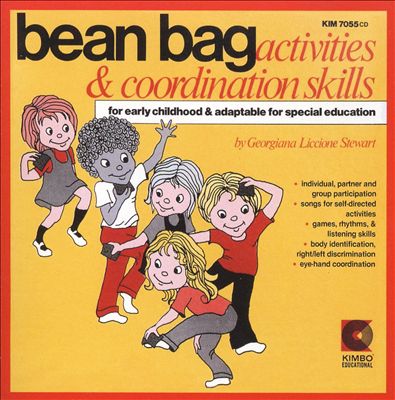 I use a version by Georgiana Stewart on the Kimbo music label. She makes lots of engaging and fun music, so if you have an active preschooler, check out more of her great work.
Find the song here on Amazon
(she's not listed as the artist, but I know it's the same version). I couldn't find it on iTunes, but it's also on Youtube.
If you don't have any bean bags, maybe it's time for a project! Here are a few great tutorials:
And now, to switch gears completely, a book for preschoolers:
Zin, Zin, Zin, a Violin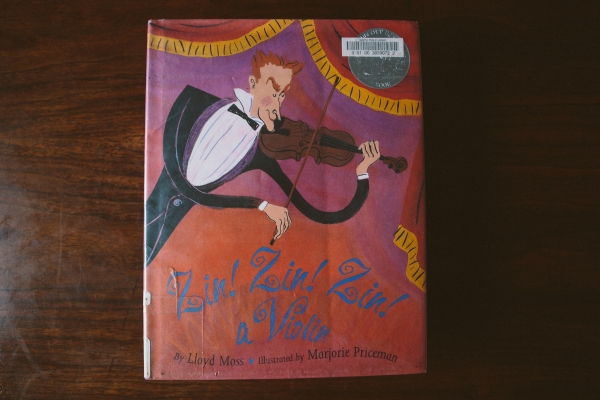 I'm guessing this book is no stranger to many of you. It was published in 1995, but remains near the top of my "orchestra" book list. It's a poem about the orchestra (a chamber group, technically… but who's counting?). It walks the reader through 10 orchestral instruments as they enter the stage.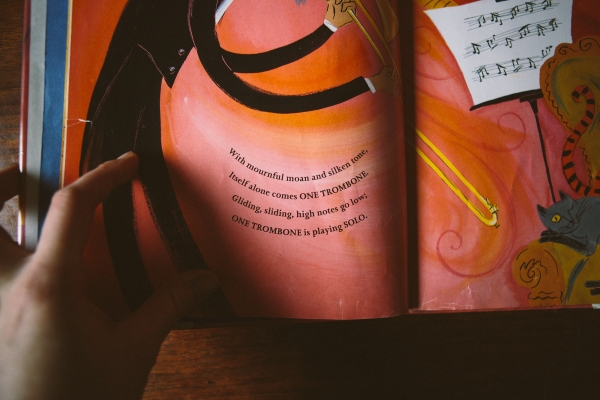 Four and five year olds can listen to the whole poem and stay engaged. I usually edit the poem a bit for my younger crew, but it's still a great introduction to the instruments.
some fun ways to engage the book
1. Read the book.

Check it out from your local library (I'm confident they have it!) or find it on
Amazon.

2. Watch a free video version.

Reading Rainbow made a video of the book. The bonus of the video is that you can hear the instruments playing in the background– a great way to match the name of the instrument with the sound that it makes.

Watch it on Vimeo.

3. Watch ANOTHER video version.

Scholastic made a DVD of six music-related books with narration and a few extra illustrations. My kids have seen a few of these and love them. And Zin! Zin! Zin! is one of them! Our library has it so yours might too or you can purchase the DVD on Amazon.

One disclaimer: a few of the shorts on the DVD are a little dated.

Well, now that I've given you everything from active songs to beanbag sewing tutorials to videos of books, I'm signing off.

Have fun exploring this week!

This post is part of the Handpicked Series—weekly music recommendations for preschoolers and their adults. Subscribe here!