In my childhood memories, Easter morning was always sunny. I wore a new dress for church, pulled out my white shoes (and sometimes a hat!), and of course, went on the annual search for my Easter basket. Full sun, green grass, candy, new clothes—what a day!
Whether or not your Easter will have sun, snow, or rain, I wanted to share a little bit of sun with you today.
Mr. Sun
This is a traditional song that has been covered by quite a few people. Raffi's version has a choir of kids singing out of tune in the background so I don't love that one. Barney's version is typically (and slightly annoyingly) Barney-ish. The Gigglebellies (who I just discovered while doing research on this song) have a terrifying, over-produced, psychedelic version. (Am I being too transparent with my preferences?!?)
I've got a simple and beautiful version to share with you today.
My kids love singing along with Charlie Hope, a Canadian children's singer-songwriter. She has a great sound and is quite prolific. "Mr. Sun" is on one of her older albums, I'm Me!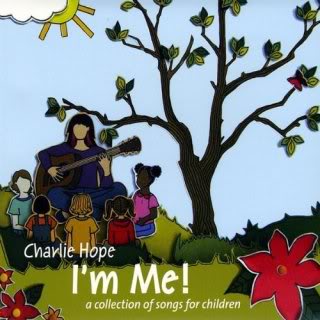 Quick hint: You can sample all her music on her website, so if you like what you hear of "Mr. Sun", go listen to more on her site.
Find it on Amazon
or itunes.
This is the perfect song to teach with the recording, but then move on to singing without the recording.
So, as a special treat and maybe some much-needed motivation, I've made a downloadable Mr. Sun lyrics and chord sheet. Go tune up that old guitar, break out the ukulele, dust off those piano fingers—host a family sing-along!
Think you can't remember the chords? Check out this massive chart of piano and guitar chords. Just for kicks (and because I know for a fact that at least one of you readers has a ukulele in their home), here are the ukulele chords. And, lastly, if you don't have an instrument, just warm up those vocal chords and start singing. You'll find the Mr. Sun lyrics and chords right here.
This post (week 16, if you noticed the title) is part of the Handpicked Songs for Preschoolers Series.


The concept is simple. Weekly song recommendations that are perfect for preschoolers. You can try to remember to come back every week to find out what I'm recommending. OR… you can subscribe and I'll just send it right to your e-mail. Easy-peasy.
Happy Easter! I hope the sun is shining down on you wherever you are.