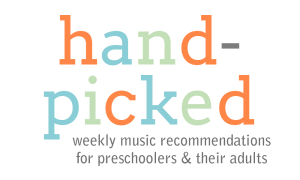 If you're just joining us, hi there. And welcome! I'm a preschool music teacher in Seattle, and for all of 2014, I've been sharing some of the best songs for preschoolers I can find. Whether you've got a whole group of preschoolers you work with or one or two at home, these are songs I think both you and your preschooler will love.
I spend a lot of time filtering through songs and albums for music that is pleasant to listen to, that preschoolers can latch on to (and usually sing or dance along with), that's fun and/or silly, and that at times, serves an educational purpose. I'd love to have you follow along with this series.
You can subscribe here.
Ok, enough context! On to the fun stuff!
Today's artist is prolific and fun. I first discovered Charity and the JAM Band on a Putumayo CD. She's based in San Francisco and does a whole lot of fun things for those lucky San Francisco kids. The underlying theme in her music is combining music with movement.
So, for today's song recommendation, I'm excited for you to give a listen to her take on a classic:
Row, Row, Row Your Boat
Given her emphasis on music & movement, you won't be surprised to hear a few extra verses to Row, Row, Row Your Boat, all encouraging different types of movement. The song is upbeat and fun and will likely have you humming and moving along with your preschooler.
This song is also great for dancing with your baby. Either hold your baby and move with the music or help them do the movements with their arms.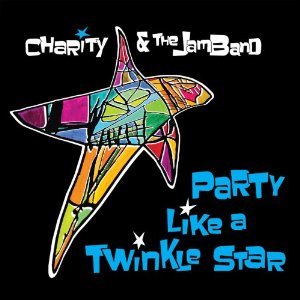 It's on her album "Party Like a Twinkle Star" and you can find this song on Amazon

or itunes.
Go check out Row, Row, Row your Boat and start moving with your child!