Alright. First things first:
I'm excited to announce Shevawn as the winner of the Hush Little Dragon giveaway. She'll be receiving a copy of this lovely book!
And, on to the song recommendation:
We all need a little more sun—at any time of the year—but especially right now! So, today, I'm recommending a song for preschoolers to bring the sunshine in.
There is no shortage of excellent Beatles covers in the world.
I'm a fan of All Together Now
, a compilation of covers "for kids of all ages".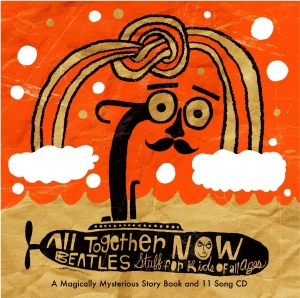 Good Day Sunshine
brings a touch of fresh energy to this classic Beatles song. This version is created by The Bangles (though, on the MP3 download, it's listed under Little Monsters).
While I definitely recommend this version, I also understand if you prefer the original. It's your choice today.
But, either way—go turn on these songs and bring a little sun inside!
Find this version of Good Day Sunshine on Amazon
.
Or pick up the Beatles original version on Amazon
or itunes.
We're in week 7 of Handpicked: Weekly Song Recommendations for Preschoolers and their Adults.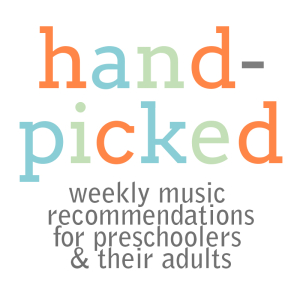 If you've missed any previous weeks, catch up now!
Week 1: Five Little Ducks + Tanka Skunk (a book recommendation!)
Week 2: Shake My Sillies Out
Week 3: Loud and Quiet
Week 4: A Walk Through the Forest
Week 5: No More Monkeys + Hush Little Dragon (another great book!)
Week 6: Meltdown
Do you know other great Beatles covers (or originals!) that kids might enjoy? Share them in the comments below!