Today you're getting a song and book pairing. They don't actually go together, but I love using them together for some imaginative ocean-themed play.
Let's get started!
Song Recommendation
Willy Was a Whale by Justin Roberts is catchy, clever, and just fun to listen to. Most of the ironic humor will be lost on your preschooler, but I get a kick out of listening to it and I think you will to. This song is a funny story about a whale (named Willy) who does a little more traveling than your average whale. It's great for listening, but there are also a couple fun parts to sing along with.
Willy Was a Whale is on the album, Yellow Bus. Readers in Chicago—Justin Roberts has a concert coming up a Schubas and he'll be playing the entire Yellow Bus album!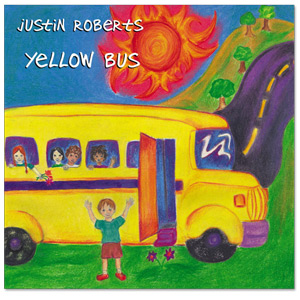 This is not the first Justin Roberts song I've recommended and it won't be the last. I love his music.
Find it on Amazon
or itunes.
Book Recommendation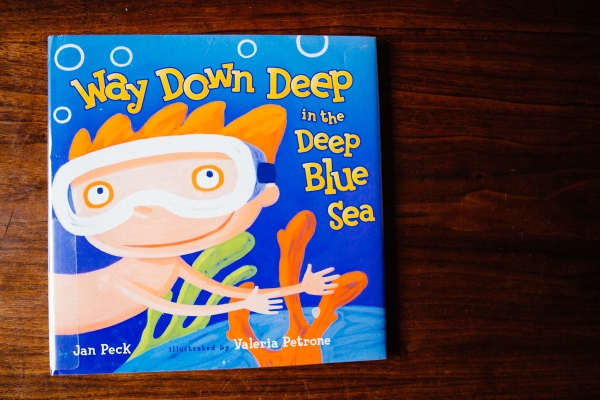 Way Down Deep in the Deep Blue Sea is so, so fun. I'm excited for you to read it! This is not a song book, but is a rhythmic poem. It's super easy for kids to pick up on. My students are usually attempting the more repetitive lines (the title, actually) even before I'm done reading it for them for the first time. If your kids don't do that naturally, encourage them to join you on those parts.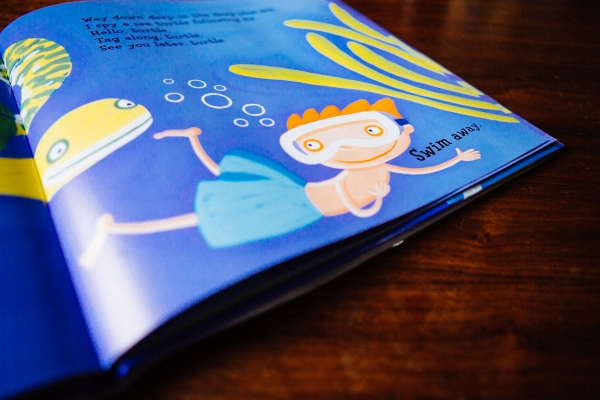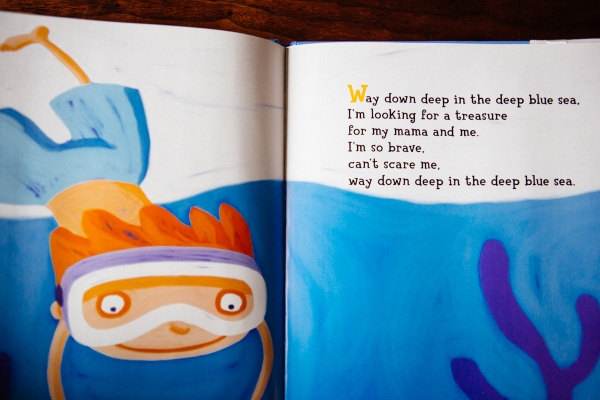 There's a really fun twist ending that will be especially fun on the first couple read-throughs. The illustrations are colorful and cute. It's an all-around great read!
The author and illustrator team, Jan Peck and Valeria Petrone, have a few other great books that are similar to this. So, if you love Way Down Deep in the Deep Blue Sea, check out their other books!
You can find it on Amazon
or check it out from your local library.


This post is part of the series Handpicked: Weekly Music Recommendations for Preschoolers and Their Adults. Stay connected by subscribing to get weekly emails.
Enjoy these ocean songs and let me know what you think in the comments below!