Happy Labor Day weekend! I always love this bonus day of summer. Here's a summer sailor song to get you off on the right foot this weekend!
A Sailor Went to Sea
This classic song is so fun for preschoolers. The words aren't hard. And, while they never catch the fact that it's sort of a play on words, preschoolers still have a blast singing it.
A sailor went to sea, sea, sea,
To see what he could see, see, see,
And all that he could see, see, see,
Was the bottom of the deep blue sea, sea, sea.
The version I love is by Susie Tallman. It gets faster and faster throughout the song just to keep you on your toes. You can find it on Amazon
or itunes.
Or, Susie also has a DVD with A Sailor Went to Sea
on it. Her Youtube channel generously show the whole song so you can see how you like it!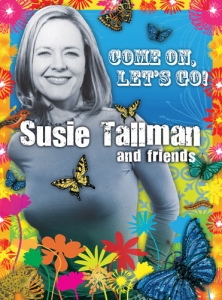 The Handpicked Songs for Preschoolers series offers weekly song recommendations for preschoolers and their adults. Subscribe to stay up-to-date on all the songs!